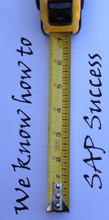 Be better than you were yesterday.
Do what you can, where you are, with what you have. No Excuses.
Best careers are in SAP, join now to be successful.
Find us on Google+
Google+
SAP APO / SCM Training

Start Date:
Location:

Online

Method:

Live

(Instructor-led)

Tuition:
Call +1-832-419-7371 for Prices
Schedule:
Day 1
Sat 07/23/2016
Day 2
Sat 07/30/2016
Day 3
Sat 08/06/2016
Day 4
Sat 08/13/2016
Day 5
Sat 08/20/2016
Technical Requirements:
Internet:
Highspeed
RAM:
2 GB minimum
Headset:
With built-in microphone
Software Requirements:
Operating System:
Windows XP or newer
Operating System:
Mac OS
Online Meeting
GoToMeeting (GoToMeeting.com)
Remote Support
TeamViewer (TeamViewer.com)
Timing:
9am to 5pm (CST)
Books/Guides:
Step By Step Guide
System Access:
90 Days
Education Counselor:
(Monday to Friday, 9am ~ 5pm [CST])
+1-832-419-7371
This course is intended for current or future project members of APO implementations. The course includes the usage of the respective transactions in order to provide the skills for typical prototyping work in a project. Call +1-832-419-7371 for more details
LearnSAP

strives to evolve with the marketplace, delivering skills-based SAP education that is sensitive to market needs and convenient to students. SAP solutions give
real-time visibility across the entire enterprise. Realizing the true potential of the SAP software, since 1999, LearnSAP has carefully aligned with major players in the implementation league, by offering talented and decorated resources who have proven track record throughout their time in school.
| | |
| --- | --- |
| When comparing schools, there are a lot of choices on the internet. It is important that while making the decision you compare apples with apples. This is why you should spend some time to get to know | the curriculum very well. A lot of times when there is a cheaper course available it is due to less content being covered. Our curriculum is carefully designed to exceed job expectations. |

| | |
| --- | --- |
| We have a special message board on our website which is dedicated to past and present students. This online community is closely watched by instructors and forum moderators to ensure that students get prompt answers to their questions and solutions for their problems. Previous students who have made it to projects also | contribute some of their time mentoring new comers. Graduates continue to use these forums to communicate with their mentors and piers about their experiences. They become the support system for each other while teachers and forum moderators continue to watch over their communication to validate the solutions exchanging hands. |

| | |
| --- | --- |
| Too big a class and students don't get enough attention. Too small and it doesn't make economic sense to hire quality instructors. | Five students is the magic number. All of our online classes are never more than 5 students, while our in-class max number is 8. |

Subra Shanbhag

is a SAP Certified Supply Chain Management Consultant. He is certified in SAP APO 7.0, Scrum Methodologies and ITIL V3
He has many full-life cycle implementations experience in designing, blue-printing, developing , deploying , cutting-over and post production of SAP / APO solutions. Currently he is Managing Consultant at
IBM too. He has imparted training to corporations like Nokia, IBM, NexLink Systems, Owens Corning, Sony Electronics to name a few.
He is a very passionate instructor and is always willing to go the extra mile to help students. He has also contributed many step-by-step training manuals for SAP APO / SCM module.
SAP APO / SCM Course Curriculum<< Back

This course is intended for current or future project members of APO implementations. This should be attended by all those who need to understand the principles of the system to judge the viability of business requirements and processes. The course includes the usage of the respective transactions in order to provide the skills for typical prototyping work in a project.




Whether you're a decision maker considering SAP SCM, a consultant seeking functional details or you're just starting to work with SAP SCM, this course will give you the insight and knowledge needed to understand the features and benefits of SAP SCM. You'll find details on the evolution of the software, guided tours through each application, advice on which functionality to implement, and expert guidance on how to get the best return on your investment.




Day-1

Demand Planning

Introductions, APO Overview
Overview of Demand Planning Concept
Datamart, info-cubes & Demand Planning
Planning area and Planning Books
Macros & Notes
Interactive Planning
Statistical toolbox, Promotions and Life Cycle Planning




Day-2

Supply Network Planning / Core Interface (CIF)

Mass Processing and Release of Plans
Exception Processing and Alert Generation
Overview of Supply Planning Concept
Supply Planning, Interactive Supply Planning, Integration with other SCM components
Planning Methods: Heuristics, Optimization & CTM
Deployment
Transport Load Builder
Releasing Supply Plans to DP, PPDS, ECC
CIF Core Interface : Introduction to Architecture of Integration
Master Data, Integration to R/3









Day-3

Global Available-to-Promise

Planning in ECC - APO with Integration
Initial & Change Transfers, Background Jobs
Monitoring & Handling CIF Errors
Comparison & Reconciliation
Overview of Availability Management in ECC-APO
Principles and configuration of Availability Check
Check using Product Allocations
Advanced Methods




Day-4

Production Planning / Detailed Scheduling

Rule based Check
Multi-Level ATP
Explanation & Simulation Feature
Global ATP/OPTP interface
Overview of PPDS, Prerequisites, Prod. Planning with ECC
Master Data & Transaction data Integration with ECC, SNP, DP, GATP
Demand Management, Requirements & Sales Orders in PPDS
Production Planning Strategies (Make-to-Order, Make-to-Stock)
Planning Heuristics
Capacity Requirements, Capacity Planning / Leveling
Optimizer




Day-5

Conclusion

Exception Processing, Alert Generation
Free Discussions, Questions
Consulting Practice Planning
Further Reference Sources
Conclusion




Highlights

Demand Planning
Supply Network Planning
Production Planning and Detailed Scheduling
Global Available to Promise
Transportation Management
Service Parts Planning
Extended Warehouse Management
Event Management
Supplier Network Collaboration
Forecasting and Replenishment