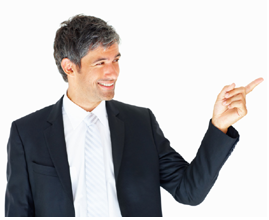 With the changing economy, no one has lifetime employment.
SAP Plant Maintenance knowledge provides lifetime employability.
Learn SAP PM for a prosperous career.
SAP Plant Maintenance Training Details

Start Date:
Location:

Online

Method:

Live

(Instructor-led)

Tuition:
Call +1-832-419-7371 for Prices
Schedule:
Day 1
Sat 05/21/2016
Day 2
Sat 06/04/2016
Day 3
Sat 06/11/2016
Day 4
Sat 06/18/2016
Day 5
Sat 06/25/2016
Technical Requirements:
Internet:
Highspeed
RAM:
2 GB minimum
Headset:
With built-in microphone
Software Requirements:
Operating System:
Windows XP or newer
Operating System:
Mac OS
Online Meeting
GoToMeeting (GoToMeeting.com)
Remote Support
TeamViewer (TeamViewer.com)
Timing:
9am to 5pm us cst (CST)
Books/Guides:
Step By Step Guide
System Access:
90 Days
Education Counselor:
(Monday to Friday, 9am ~ 5pm [CST])
+1-832-419-7371
Find us on Google
Google+
SAP Plant Maintenance course, everything you need to know about SAP Plant Maintenance. Call +1-832-419-7371 for more detials.
| | |
| --- | --- |
| When comparing schools, there are a lot of choices on the internet. It is important that while making the decision you compare apples with apples. This is why you should spend some time to get to know | the curriculum very well. A lot of times when there is a cheaper course available it is due to less content being covered. Our curriculum is carefully designed to exceed job expectations. |
LearnSAP.com

has been serving the SAP education industry since 1999. Over the period our methodologies have evolved to prepare students to exceed job market expectations. We achieve this by empowering students with equal proportions of knowledge and proficiency in the SAP system. Students walk confidently into their first projects.
For self evaluation we have practice exams on our website which are a good indication if students are ready for the certification exam. We are different from other schools as our focus is on learning by practice. The entire training is based on a simulation of a real-time project. Students learn best in this setup as compared to the one where they learn the syntax and vocabulary of the language and try to piece it together. Join this course to learn SAP PM from one of the very few, talented and extremely experienced instructor.

Mr. Henry

is a SAP PM consultant with varied experience in textiles, pharmaceutical, automotive industries with implementation, upgrade, rollout & support projects in SAP ECC 4.7, 6.0 under his belt.
He is working as a freelance SAP Plant Maintenanace trainer since 5 years with expertise in delivering training to corporate clients, business users, Btech, BPM & MBA students.

LearnSAP LLC

5101 Camden lane

Pearland, TX 77584

USA




Ph:+1-281-412-7372

Ph:+1-281-412-6678

Fax:+1-877-270-1243

| | |
| --- | --- |
| Too big a class and students don't get enough attention. Too small and it doesn't make economic sense to hire quality instructors. | Five students is the magic number. All of our online classes are never more than 5 students, while our in-class max number is 8. |

| | |
| --- | --- |
| We have a special message board on our website which is dedicated to past and present students. This online community is closely watched by instructors and forum moderators to ensure that students get prompt answers to their questions and solutions for their problems. Previous students who have made it to projects also | contribute some of their time mentoring new comers. Graduates continue to use these forums to communicate with their mentors and piers about their experiences. They become the support system for each other while teachers and forum moderators continue to watch over their communication to validate the solutions exchanging hands. |



SAP PM Course Curriculum<< Back

Efficient plant maintenance is vital to a company's ability to optimize and harmonize its production processes. For companies using SAP's R/3 system, the effective implementation and use of the Plant Maintenance (PM) component represents a strategy with considerable practical benefits. This course offers a clear introduction to this small but sophisticated component and provides a highly practical guide to implementing PM. Beginning with an examination of the key business processes underlying PM functionality, the Course goes on to cover all the crucial aspects of maintenance planning and execution in R/3. Particular attention is given to integrating plant maintenance with a company's natural process flow.




Day-1

Classifying Plant Maintenance from a Business perspective

Traditional forms of Organization in Plant Maintenance
Planning in Plant Maintenace
Plant Maintenance Methods
Benchmarking in Plant Maintenance based on key performance
Modern Plant Maintenace management




Day-2

Objects in R/3 PM

Managing Technical Objects
Functional Locations and equipment
Using other Logistics master data in PM
Measuring points and counters
PM Work Centers
Maintenance Task lists and maintenance plans
Maintenance Notifications
Maintenance Orders




Getting Started with Release 4.6

The PM menu with easy access
The business workplace
Support Line Feedback as in interface to SAP
PM Documentation in the SAP Library




Day-3

BP: Breakdown Maintenance and Corrective Maintenance

Tasks of the PM Technician
Tasks of the PM Planner
Tasks of the Controller




Day-4

BP: Planned Maintenance

Tasks of the PM Technician
Tasks of the PM Planner
Tasks of the Controller




Integrative Aspects

General
Integration of MM
Integration Production Planning
Integration of Quality Management
Integration of Project Systems
Integration of Investment Management
Integration of Controlling
Integration of Asset Accounting
Integration of Human Resources




Day-5

Interfaces to Non-SAP Systems

Interface to process control systems and building control systems
Interfaces to CAD systems