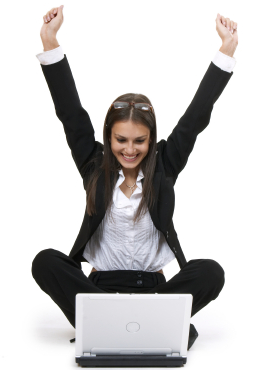 SAP Self- Study Materials. Study Any-time, Anywhere, 24/7
The Freedom to Choose your Individual Learning Style
Find us on Google+
Google+
SAP Self-study materials from LearnSAP.com are a great way to learn SAP at home, on the road, or at the office. Prepared by experts and lab-tested by dozens of students, our materials are easy to follow and understand. Self-Study Guides, which are based on SAP courses, provide essential foundation learning and thoroughly cover topics addressed in those courses. The purpose of the self-study material is to help individuals learn SAP on their own schedule.
Click here for the Self Study Materials Catalog.

At LearnSAP.com, our mock exams have helped thousands of students like you reach their educational and SAP Certification goals. In order to become lifelong learners, you must learn the importance of self-evaluation. When students evaluate themselves, they are assessing what they know, do not know, and what they would like to know. You begin to recognize your own strengths and weaknesses. Become more familiar with your own beliefs, and possibly misconceptions.
After you self-evaluate you will be able to set goals that you feel you can attain with the new knowledge you have about yourself. The online SAP Practice Exam is one such tool for self-evaluation. It randomly selects questions from various knowledge areas and track your performance and email you a detail transcript so that you can improve yourself. SAP Certification has become an important career credential for students and employees, and an important indicator of one's ability to get the job done.
Click here to take a practice exam today.