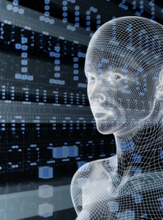 In light of user experience SAP is constantly evolving.
Install

Upgrade

Secure

Enhance

Balance

Connect

Verify

Remove
The many challenging roles of a BI / BW consultant
SAP BI / BW Training Details

Start Date:
Location:

Online

Method:

Live

(Instructor-led)

Tuition:
Call +1-832-419-7371 for Prices
Schedule:
Day 1
Sat 07/09/2016
Day 2
Sat 07/16/2016
Day 3
Sat 07/23/2016
Day 4
Sat 07/30/2016
Day 5
Sat 08/06/2016
Technical Requirements:
Internet:
Highspeed
RAM:
2 GB minimum
Headset:
With built-in microphone
Software Requirements:
Operating System:
Windows XP or newer
Operating System:
Mac OS
Online Meeting
GoToMeeting (GoToMeeting.com)
Remote Support
TeamViewer (TeamViewer.com)
Timing:
9am to 5pm (CST)
Books/Guides:
Step By Step Guide
System Access:
90 Days
Education Counselor:
(Monday to Friday, 9am ~ 5pm [CST])
+1-832-419-7371
Find us on Google
Google+
Business intelligence aims to support better business decision-making. Thus a BI system can be called a decision support system (DSS). Call +1-281-412-6678 or +1-832-419-7371 for more details.
| | |
| --- | --- |
| When comparing schools, there are a lot of choices on the internet. It is important that while making the decision you compare apples with apples. This is why you should spend some time to get to know | the curriculum very well. A lot of times when there is a cheaper course available it is due to less content being covered. Our curriculum is carefully designed to exceed job expectations. |
LearnSAP.com

has been serving the SAP education industry since 1999. Over the period our methodologies have evolved to prepare students to exceed job market expectations. We achieve this by empowering students with equal proportions of knowledge and proficiency in the SAP system. Students walk confidently into their first projects.
For self evaluation we have practice exams on our website which are a good indication if students are ready for the certification exam. We are different from other schools as our focus is on learning by practice. The entire training is based on a simulation of a real-time project. Students learn best in this setup as compared to the one where they learn the syntax and vocabulary of the language and try to piece it together. Join this course to learn SAP BI / BW from one of the very few, talented and extremely experienced instructor.

| | |
| --- | --- |
| Too big a class and students don't get enough attention. Too small and it doesn't make economic sense to hire quality instructors. | Five students is the magic number. All of our online classes are never more than 5 students, while our in-class max number is 8. |

Mr. Somil Tiwari

has almost 12 years of experience in SAP. He is senior SAP Technical Consultant of SAP BI/ BW and HANA implementation project along with SAP ABAP, SAP SD, PS/CATS and PM modules.
He has excellent command over SAP Landscape Integration
and Solution Manager (SolMan).
He trained 250+ professionals through online and contact classes, imparting knowledge on multiple SAP skills like SAP BI, SAP ABAP and SAP HANA in teaching across US, Europe and Australia geographies. Extensive exposure to SAP HANA 1.0.

| | |
| --- | --- |
| We have a special message board on our website which is dedicated to past and present students. This online community is closely watched by instructors and forum moderators to ensure that students get prompt answers to their questions and solutions for their problems. Previous students who have made it to projects also | contribute some of their time mentoring new comers. Graduates continue to use these forums to communicate with their mentors and piers about their experiences. They become the support system for each other while teachers and forum moderators continue to watch over their communication to validate the solutions exchanging hands. |







SAP BI / BW Course Curriculum<< Back

All parts of the course have lectures, demonstrations on all topics, customizing settings and a lot of exercises for participants. At the end of the training there would be 2 sets of examination for preparing the participants for SAP BW Certification. We are confident that with our inputs and the active and dedicated learning hours put in by the participants, the exam would be a formality.




Business intelligence aims to support better business decision-making. Thus a BI system can be called a decision support system (DSS). Though the term business intelligence is sometimes used as a synonym for competitive intelligence, because they both support decision making, BI uses technologies, processes, and applications to analyze mostly internal, structured data and business processes while competitive intelligence gathers, analyzes and disseminates information with a topical focus on company competitors. SAP Netweaver Business Warehouse (SAP NetWeaver BW) is the name of the Business Intelligence, analytical, reporting and Data Warehousing solution produced by SAP AG. It was originally named SAP BIW (Business Information Warehouse), then abbreviated to SAP BW, but is now known as "SAP BI" at the end user level. In contrast, "BW" is still used to describe the underlying Data Warehouse Area and Accelerator components.




Day-1

Data warehouse fundamentals
Introduction to SAP R/3, ECC and BW
BW architecture
Multi dimensional Modeling
Star Schema, BW extended Star Schema
Administrator Work Bench
InfoObjects ( attributes and texts and hierarchies)
InfoCubes, Transactional ( Real-time ) InfoCubes

Day-2

ODS ( DSO) -> Standard, Transactional and Write Optimized
PSA, Source Systems
InfoSource
InfoPackage
Transfer Rules
Update Rules

Transformation
Data Transfer Process
Loading Master Data using flat files

Day-3

Loading transaction data using flat files
ODS -> Change Log, Active Table and New Table
Managing Delta using ODS
MultiProviders
Process Chains
Open Hub service
Data Marts
InfoSpokes
Open Hub Destination
Aggregates

Day-4

Activating the Business content
Loading Master data from ECC
Delta Management
Various types of R3 Extractors
Extraction from LO Cockpit
User Exits
SAP Landscape and Transports
Real Time Data Acquisition
BEx reporting -> BEx Query Designer, Calculated and Restricted Key
Figures, Variables ( Characteristic, Formula and Text Variables )

Day-5

Query properties, Exceptions and Conditions, BEx Analyzer
Workbooks, Report to Report Interface ( RRI )
Information Broadcasting
Web Application Designer
Report Designer
Generic Extractors
InfoSets
Slowly changing dimensions and realignments
Universal Data Connect ( UDC )
BW and XI integration
BW and APO integration
Business Planning and Simulation ( BPS )
Mini Project