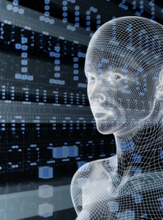 In light of user experience SAP is constantly evolving.
Install

Upgrade

Secure

Enhance

Balance

Connect

Verify

Remove
The many challenging roles of a BASIS consultant - Become One.
SAP BASIS Training Details

Start Date:
Location:

Online

Method:

Live

(Instructor-led)

Tuition:
Call +1-832-419-7371 for Prices
Schedule:
Day 1
Sat 08/20/2016
Day 2
Sat 08/27/2016
Day 3
Sat 09/03/2016
Day 4
Sat 09/10/2016
Day 5
Sat 09/17/2016
Technical Requirements:
Internet:
Highspeed
RAM:
2 GB minimum
Headset:
With built-in microphone
Software Requirements:
Operating System:
Windows XP or newer
Operating System:
Mac OS
Online Meeting
GoToMeeting (GoToMeeting.com)
Remote Support
TeamViewer (TeamViewer.com)
Timing:
9am to 5pm (CST)
Books/Guides:
Step By Step Guide
System Access:
90 Days
Education Counselor:
(Monday to Friday, 9am ~ 5pm [CST])
+1-832-419-7371
Find us on Google
Google+
SAP BASIS is a business application software integrated solution. Simply, BASIS is the administration of the SAP system. Call +1-281-412-6678 or +1-832-419-7371 for more details.
SAP BASIS Training Trial Offer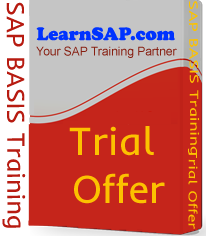 | | |
| --- | --- |
| When comparing schools, there are a lot of choices on the internet. It is important that while making the decision you compare apples with apples. This is why you should spend some time to get to know | the curriculum very well. A lot of times when there is a cheaper course available it is due to less content being covered. Our curriculum is carefully designed to exceed job expectations. |
LearnSAP.com

has been serving the SAP education industry since 1999. Over the period our methodologies have evolved to prepare students to exceed job market expectations. We achieve this by empowering students with equal proportions of knowledge and proficiency in the SAP system. Students walk confidently into their first projects.
For self evaluation we have practice exams on our website which are a good indication if students are ready for the certification exam. We are different from other schools as our focus is on learning by practice. The entire training is based on a simulation of a real-time project. Students learn best in this setup as compared to the one where they learn the syntax and vocabulary of the language and try to piece it together. Join this course to learn SAP BASIS from one of the very few, talented and extremely experienced instructor.

| | |
| --- | --- |
| Too big a class and students don't get enough attention. Too small and it doesn't make economic sense to hire quality instructors. | Five students is the magic number. All of our online classes are never more than 5 students, while our in-class max number is 8. |









Ms Varsha Vilankar

has a Masters Degree in Computers. Varsha has participated in SAP right from the onset of her career in I.T. in 1992.
She has worked on several SAP implementation projects and area of expertise lies in manufacturing and utility industry. Although she is a renowned Technical consultant, nowadays she spends more time managing the company's diverse needs. Varsha also
heads the two teams that manage our SAP implementation. With 32 servers and 13 different systems slick operation of our applications is a major task in itself.
Occasionally Varsha teaches BASIS and Materials Management modules. Varsha has been with LearnSAP.com since 2004 and since then has many satisfied students to her account.

| | |
| --- | --- |
| We have a special message board on our website which is dedicated to past and present students. This online community is closely watched by instructors and forum moderators to ensure that students get prompt answers to their questions and solutions for their problems. Previous students who have made it to projects also | contribute some of their time mentoring new comers. Graduates continue to use these forums to communicate with their mentors and piers about their experiences. They become the support system for each other while teachers and forum moderators continue to watch over their communication to validate the solutions exchanging hands. |



SAP BASIS Course Curriculum<< Back

A set of middle-ware programs and tools that provide the underlying base that enable applications to be interoperable across operating systems. SAP BASIS includes a RDBMS, GUI, and client server architecture.

Beyond the interface aspect of BASIS, it also includes such components as a data dictionary as well as user and system administration. BASIS is a business application software integrated solution. Simply, BASIS is the administration of the SAP system. It's a piece of middle-ware which links the application with the database and the operating system.

BASIS is most commonly associated with the GUI interface to the SAP, and the BASIS administrator is an SAP professional who is responsible for configuring the SAP environment, including the GUI screens and SAP application servers.

Day-1

BASIS and Security Administration Course Topics

SAP General Information
Systems Overview
Architecture of SAP Systems Landscape
Hardware Sizing, Operating Systems and Database
Installing SAP Front-end/GUI
SAP Logon Pad and Configuration
SAP Navigations, Transaction Codes, ABAP Program

Day-2

SAP online help, Service Market Place, SDN and other resources
Preparation on Installing SAP System
Information on Installing SAP System
Post Installation process
Central and Distribution Instances
Starting and Stopping Sap Systems from SAP Service Manager
System Monitoring

Day-3

User and ABAP tracing
Configuring System Profiles to allocate work, background, spool etc processes
Memory Configuration
RFC Connection to other systems like Portal, BI, SRM etc.
Database Monitoring and backup
Configuring Transport Management for Development, Quality and Production Systems
Importing Transports requests to Quality and Production Systems
Client and System Copy
OSS Notes

Day-4

Process to import Support Packages
Configuring Printing from SAP Systems
SAP Spools
Scheduling and monitoring background jobs
Users management -> maintaining users in SAP Systems
Creating Security Roles and assigning users into those roles
Transporting Roles from Dev System to Production
Monitoring Users and their activities
Troubleshoot Users security and transactions

Day-5

Central users administration ( CUA)
Information on SAP Solution Manager
Important SAP Transactions Codes for Basis Administrator
SAP Router
SAP Files Directory
SAP Error Log (SM21) and ABAP Dump ( ST22)
Trouble SAP Error and find solution