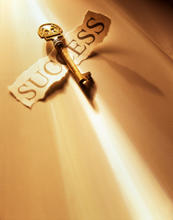 Programmers make software come alive.
ABAP is SAP's proprietary programming language.
Help architects realize their dreams. Learn ABAP.
SAP ABAP Training Details

Start Date:
Location:

Online

Method:

Live

(Instructor-led)

Tuition:
Call +1-832-419-7371 for Prices
Schedule:
Day 1
Sun 05/22/2016
Day 2
Sun 06/05/2016
Day 3
Sun 06/12/2016
Day 4
Sun 06/19/2016
Day 5
Sun 06/26/2016
Technical Requirements:
Internet:
Highspeed
RAM:
2 GB minimum
Headset:
With built-in microphone
Software Requirements:
Operating System:
Windows XP or newer
Operating System:
Mac OS
Online Meeting
GoToMeeting (GoToMeeting.com)
Remote Support
TeamViewer (TeamViewer.com)
Timing:
9am to 5pm us cst (CST)
Books/Guides:
Step By Step Guide
System Access:
90 Days
Education Counselor:
(Monday to Friday, 9am ~ 5pm [CST])
+1-832-419-7371
Find us on Google
Google+
Structured and hands-on Live-Online training by experienced programmers. Economical tuition with financing. Call +1-281-412-6678 for more details.
SAP ABAP Training Trial Offer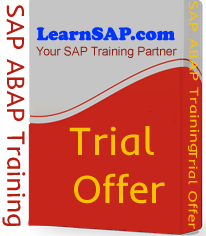 LearnSAP LLC

5101 Camden lane

Pearland, TX 77584

USA




Ph:+1-281-412-7372

Ph:+1-281-412-6678

Fax:+1-877-270-1243
LearnSAP.com

has been serving the SAP education industry since 1999. Over the period our methodologies have evolved to prepare students to exceed job market expectations. We achieve this by empowering students with equal proportions of knowledge and proficiency in the SAP system. Students walk confidently into their first projects.
For self evaluation we have practice exams on our website which are a good indication if students are ready for the certification exam. We are different from other schools as our focus is on learning by practice. The entire training is based on a simulation of a real-time project. Students learn best in this setup as compared to the one where they learn the syntax and vocabulary of the language and try to piece it together. Join this course to learn SAP ABAP from one of the very few, talented and extremely experienced instructor.

Ms Varsha Vilankar

has a Masters Degree in Computers. Varsha has participated in SAP right from the onset of her career in I.T. in 1992.
She has worked on several SAP implementation projects and area of expertise lies in manufacturing and utility industry. Although she is a renowned Technical consultant, nowadays she spends more time managing the company's diverse needs. Varsha also
heads the two teams that manage our SAP implementation. With 32 servers and 13 different systems slick operation of our applications is a major task in itself.
Occasionally Varsha teaches ABAP and Materials Management modules. Varsha has been with LearnSAP.com since 2004 and since then has many satisfied students to her account.

| | |
| --- | --- |
| Too big a class and students don't get enough attention. Too small and it doesn't make economic sense to hire quality instructors. | Five students is the magic number. All of our online classes are never more than 5 students, while our in-class max number is 8. |

| | |
| --- | --- |
| The most basic qualification for making a career in SAP is sharp and logical programming skills. Knowledge of Structured | Query Language (SQL) and Relational Database Management System (RDBMS) will be advantageous. |

| | |
| --- | --- |
| When comparing schools, there are a lot of choices on the internet. It is important that while making the decision you compare apples with apples. This is why you should spend some time to get to know | the curriculum very well. A lot of times when there is a cheaper course available it is due to less content being covered. Our curriculum is carefully designed to exceed job expectations. |

| | |
| --- | --- |
| We have a special message board on our website which is dedicated to past and present students. This online community is closely watched by instructors and forum moderators to ensure that students get prompt answers to their questions and solutions for their problems. Previous students who have made it to projects also | contribute some of their time mentoring new comers. Graduates continue to use these forums to communicate with their mentors and piers about their experiences. They become the support system for each other while teachers and forum moderators continue to watch over their communication to validate the solutions exchanging hands. |



SAP ABAP Course Curriculum<< Back

ABAP is one of the many application-specific fourth-generation languages. ABAP used to be an abbreviation of Allgemeiner berichtsauf bereitungs prozessor, the German meaning of "generic report preparation processor", but was later renamed to Advanced Business Application Programming.

Duties of an ABAPer would include to develop and maintain programs to enhance the assigned application module using the SAP Development tools. Collaborate with the SAP Project Management, Business and Systems Analyst and user departments to develop specifications for system enhancements for continuous functional improvement. Develop Test Plans and automated scripts to assure expected performance quality levels meet standards in development efforts. Implement technical architecture surrounding the package.

Day-1

Section 1:

Introduction to SAP ABAP

What is SAP
SAP Architecture and where ABAP fits in
ABAP Development Workbench Tools
Object Navigator
Workbench Organizer
Data Dictionary
Menu Painter
Screen Painter




Section 2:

ABAP Dictionary

Tables
Views
Lock Objects




Section 3:

ABAP Programming Techniques

Reports Statement

Line Size
Line-count
Message
Page Heading
Report Comment Section

Day-2

Declarations

Tables
Includes
Variables (Data Types and Data Objects)
Structures
Internal Table
Constants

Selection Screen / Input Fields

Parameters
Select:- Options
Section Screen Formatting

Program Events

Initialization
Start of Selection and End of
Selection
At Selection Screen
At Line Selection
At User:- Command

Formatting and Displaying Data

Event for Page Headers and Footers
Display Options

Internal Table Operations
Subroutines
Function Group and Modules
Logical Database
Variants
Create Transactions for Reports




Day-3

Section 4:

Data Transfer Methods

Overview of Data Transfer
External Data Access

Data Analysis and data files
Upload and download data from / to presentation server

Standard data transfer program

Direct Input Method
BDC program
Call transaction Program

Transaction Recorder
Data Transfer Workbench Concepts
Legacy System Migration Workbench (LSMW)
BAPIs (Introduction as a data transfer method)




Day-4

Section 5:

Dialog Programming

Introduction to Dialog Programming
Screen Painter
Screen Elements for Input/Output
Subscreens
Tabstrips
Table Controls
Menu Painter
Create GUI Status & Title Bar
Create Menu Bar for a Screen
Define function Keys
Create Application Tool Bar for a Screen
Screen Flow Logic
Understand screen flow logic
Create Process After Input and Process before Output modules
Use message for error processing
Call list processing within a transaction




Day-5

Section 6:

Performance Tuning

Types of Program Analysis
Static Checks
Dynamic Checks and Short Dump
Analysis
ABAP Debugger
Breakpoints in Programs
Breakpoints in the Debugger
Performance Tools
Runtime Analysis
SQL Trace




Section 7:

Introduction to Advance Features

Interfaces
Introduction to ALE & IDOCS
Enhancement Concept
ALV ( ABAP List Viewer)
Saving Lists and Background Processing